One of my FAVORITE fish in the world is a farm-raised fish out of Idaho—Riverence Trout from the Magic Valley, an area filled with historic aquafers that literally spring from the hillsides to feed the raceway systems (more on this type of fish farm here) where the trout are raised.
I sear this fish on the griddle and then simmer it in a lemon garlic caper sauce to finish!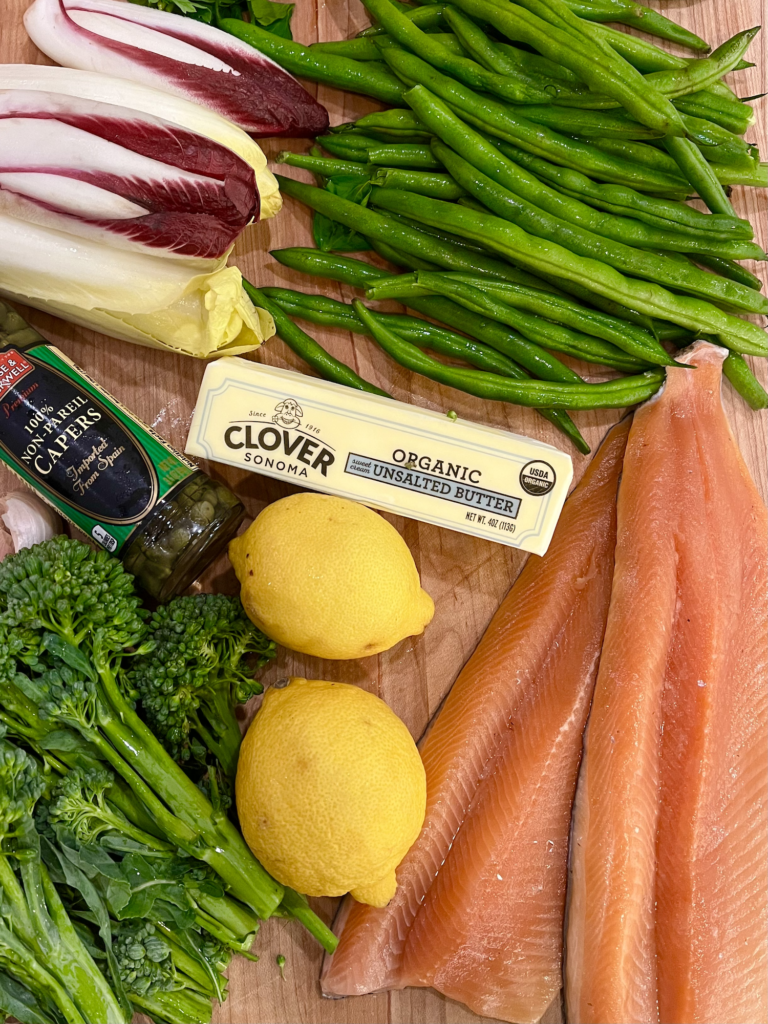 Serves 6
6 Riverence Trout fillets, skin-on and scored
Freshly ground pepper and salt
1 tablespoon olive oil
2 tablespoons capers, drained
4 cloves garlic, minced
3 tablespoons lemon juice, freshly squeezed
2 tablespoons butter, softened
For the Trout:
Season the tops of trout fillets with pepper and salt (generously).
In a large skillet or on the griddle, heat 1 tablespoon of olive oil on medium.
Add steelhead trout fillets, skin-side up, non-skin side down. Cook for about 2 minutes on medium heat, making sure the oil does not smoke.
Turn the fillets over, skin side down. Cook for another 2 minutes on medium-low.
Remove from heat, close the pan with the lid, and let the trout sit for 5-10 minutes until flaky and cooked through completely.
After the fish is cooked through, using a spatula, carefully remove trout fillets to the plate, separating the fillet from the skin (skin will remain on the bottom of the pan). Carefully scrape the fish skin off the bottom of the pan, making sure to leave the fish oil in the pan.
For the Sauce:
Add capers, garlic, and lemon juice to the skillet with the oil in which you just cooked the trout.
Cook the sauce on medium-low heat for about 1 minute, until garlic softens a bit. Remove from heat.
Add 2 tablespoons of butter, off heat, to the lemon caper sauce, stirring, until the butter melts and forms a creamy mixture.
Add cooked steelhead trout fillets back to the pan, spoon sauce over the fish, and serve.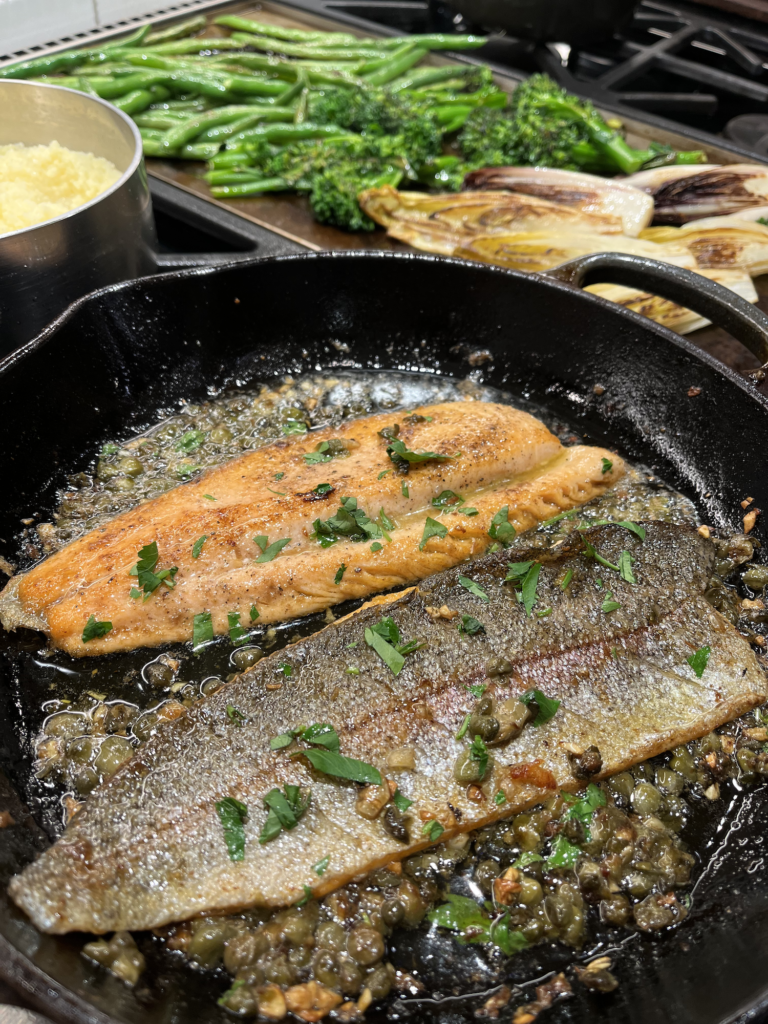 Want to try Riverence's trout—but smoked and tinned? Add it to a butter board!