Contrary to popular belief, aquaculture is not a wholly modern phenomenon. In fact, it started thousands of years ago with a little thing called the pond. In Neolithic China, the farmed fish of choice was carp. In ancient Egypt, tilapia.
Cut to today, and fish farming has grown in leaps in bounds alongside major advances in technology. Just as there are several different ways to farm tomatoes, there are multiple ways to farm fish. While the pond system is still being used in many communities, for example, we've also added Recirculating Aquaculture Systems (R.A.S.), Flow-through Systems, Raceway Systems, and Open Ocean Net Pens to the mix!
As the foods produced through sustainable aquaculture from the ocean, lakes, and rivers have an essential role to play in achieving food security, fighting nutritional injustice, and building resilient food systems, it's important to educate ourselves (and others) about these farming methodologies. Each one makes a unique contribution to the fish and seafood on our tables. Here's an easy breakdown of the 4 main ways to farm fish sustainably:
#1 Recirculating Aquaculture Systems (R.A.S.)
Traditionally, pond farms are made of earthen ditch or canal systems with clay-based soils that can easily be diked to make enclosures. R.A.S. are essentially high-tech ponds where fish stocks are raised indoors in a series of controlled tanks. A closed circuit of pipes carries clean water to the tanks, while wastewater is pumped out, purified, and recirculated. There are a number of important R.A.S. projects already built and in the works including The Kingfish Company and Superior Fresh. Watch for more to come!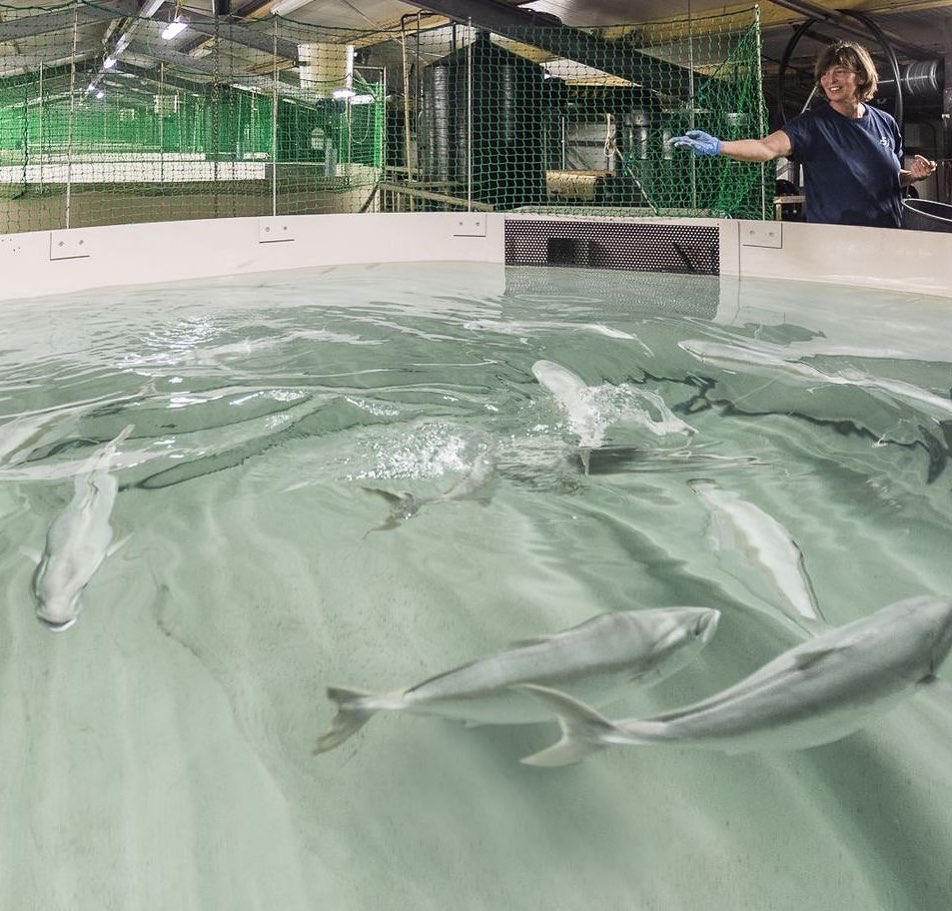 #2 Flow-through Systems
Flow-through aquaculture systems use water from natural sources (e.g., streams, springs, artesian wells, or oceans) to maintain water quality for fish production. Instead of recirculating purified water repeatedly, water flows through the farm by the simple force of gravity, and helps remove waste by pushing and circulating it through filtration tanks. Andfjord Salmon is a great example of a land-based facility that uses a continuous flow of Arctic seawater for the salmon it keeps at a low density in extra large tanks.
#3 Raceway Systems
Raceway systems are well-known in trout production across states like Colorado and Idaho (where Riverence Trout is located). They remind me of a lap pool, often consisting of a series of rectangular tanks with water flowing along a channel. Raceways enjoy several advantages over ponds. Depending upon the density, raceway systems can produce more fish. They also offer a much greater opportunity to observe the fish, making feeding more efficient, size-grading more practical, and harvesting easier.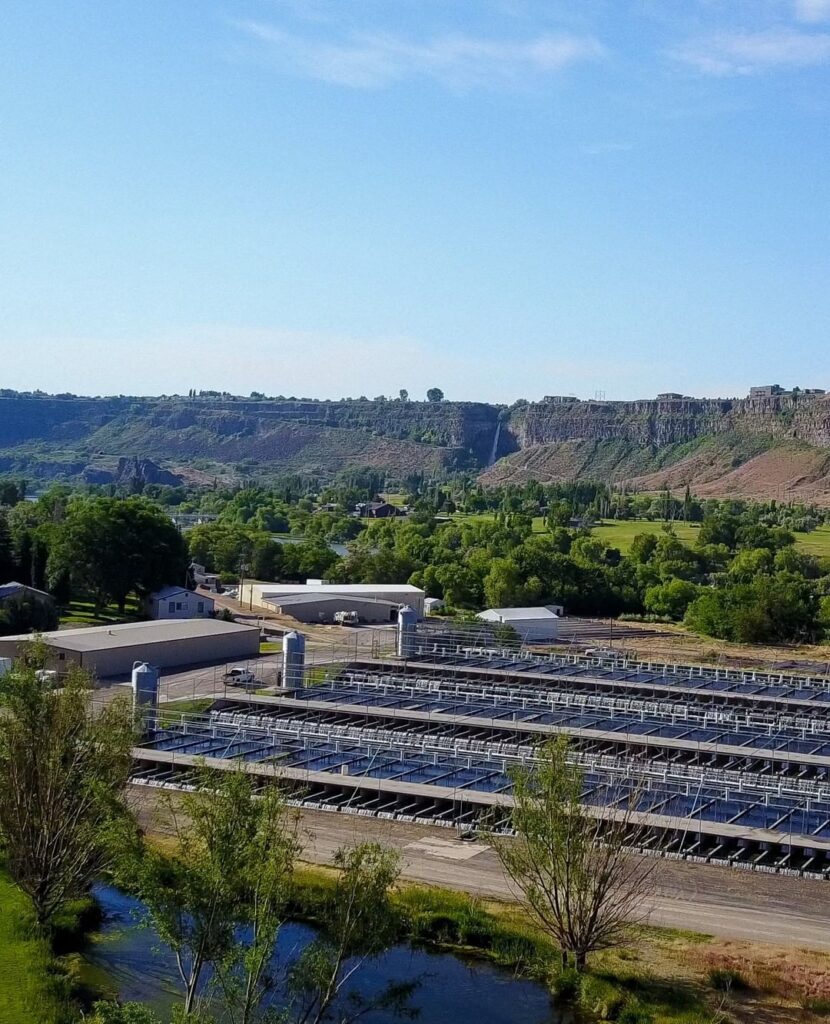 #4 Open Ocean Net Pens
If you've read stories about or seen pictures of fish farming, you've probably seen open ocean net pens. They involve an anchored metal framework that floats on the surface and supports a mesh enclosure designed to allow water to flow freely. While there are many examples of this system not working well for the ocean or the fish, it succeeds when the site is placed in the type of water body that best suits the needs of their stocks.
Best-in-class farms using open ocean net pens have densities even lower than fish schooling in the wild! They use sustainable feed models, fallow their sites, and much more. Kvaroy Arctic is an excellent example of a company that uses this system without relying on hormones or antibiotics. They also treat parasites with laser technology like the Stingray!
Just as with other farmed food, it will take all of these systems to build the future of sustainable aquaculture and food equity around the globe. While each system has its advantages and disadvantages, investing our dollars in fish farmed by ethical, progressive companies will help clean up the industry as a whole and lead to further technological advancements. When sustainable aquaculture is paired with other regenerative agriculture practices, it gives us hope—hope that we're making progress in building equitable access to nutrient-packed food for all.
Wondering if aquaculture is such a good idea in general? Here are 5 Farmed Fish Myths — DEBUNKED!