When it comes to health foods, the ocean delivers! Fish, seafood, and seaweed are an excellent source of omega-3 fatty acids, which are important nutrients for supporting heart health.  But foods from the ocean – when farmed or caught sustainably – also bring big benefits to the environment.
For the sake of both human health and ocean health, it is time for us to get a taste of the SEA. If we can commit to keeping these items on hand, we can expand our palates and improve the planet at the same time. 
What Items to Keep On Hand?
Take a look at my Pantry from the Sea – a treasure trove of beautiful, sustainable kelp, sea vegetables, fish, and shellfish (as well as personal care items and even pet treats containing ingredients from the sea) that support healthy living and healthy oceans. 
And if you think there's anything I should add to this ever-growing list, please do share it with me!
Dried Seaweeds, Rubs and Sprinkles
Staples for the Fridge & Freezer
Tinned & Shelf Stable Items
How to Get Started
Taking the first steps is easy!
Learn how to best clean out and organize your pantry.
This Hawaiian-Style Garlic Butter Shrimp with Pineapple is a wonderful way to treat your tastebuds and pay homage to the incredible flavors of Hawaii.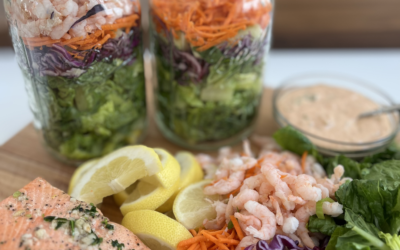 Meal prepping during the warm months? A deliciously refreshing seafood jar salad is one of my go-to's!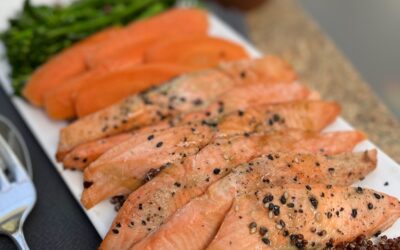 Who doesn't LOVE teriyaki salmon? Not only is this classic dish full of flavor, but it's EASY to make—perfect for a weeknight dinner or meal prepping lunches!