Who doesn't LOVE teriyaki salmon? Not only is this classic dish full of flavor, but it's EASY to make—perfect for a weeknight dinner (or meal prepping lunches!). The teriyaki's mix of garlic, ginger, mirin, and soy sauce pairs with the fish SO well and gives it a savory yet lightly sweet taste that will have your whole family actually excited and hopeful for leftovers.
But the FISH itself is what makes this dish. For the salmon fillet, I recommend using a sustainably caught or farmed salmon like Kvaroy Arctic. 
I have not been shy about singing Kvaroy Arctic's praises, and I'm honored to be a part of their team. To me, Kvaroy is the farmer of a lifetime. This family has been farming salmon for three generations on an island in the Arctic Circle. What's remarkable is that their grandfather started farming in the 70s, and now they're sharing their sustainable, Fair Trade Certified salmon with the world!
So try this umami-packed marinade with Kvaroy's salmon, and let me know what you think!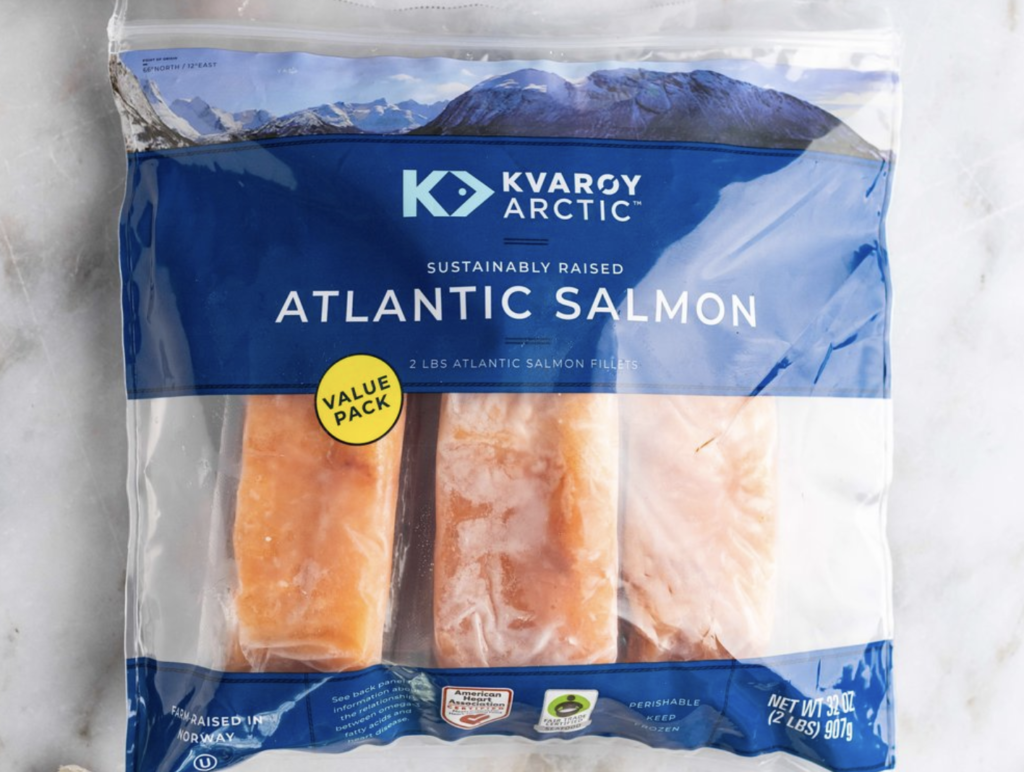 Serves 4
1 1-inch piece of fresh ginger, grated
2 garlic cloves, peeled and minced
3 tablespoons soy sauce
2 tablespoons maple syrup
1 tablespoon mirin
Olive oil
4 salmon fillets (about 500g in total), planked lengthwise into 4 pieces each (recommend Kvaroy Arctic's frozen portions!)
Sea salt and freshly ground pepper
Put the ginger and garlic into a bowl and mix with the soy sauce, maple syrup, mirin, and a drizzle of olive oil.
Place the salmon planks in a dish, season with salt and pepper, and pour the sauce over them reserving two tablespoons. Cover and set aside in the fridge to marinate for up to 2 hours, but at least 20 minutes.
Place a large frying pan over a medium heat and add a small amount of olive oil. When hot, add the salmon. Cook for 30 seconds per side.
Serve the salmon planks on individual plates, the reserved sauce drizzled over with red quinoa, steamed carrots, and broccoli raab.
Still got room for dessert? Try these Sea Kelp Madeleines with Vanilla Bean Ice Cream or Dulse Seaweed Chocolate Bouchons!