What better way to share love with your Valentine, a friend, a family member (or even yourself!), than with a chocolatey treat? A single bite of chocolate is an instant mood-lifter, attitude-changer, and day-maker. It doesn't hurt that it's a powerful source of antioxidants, too.
One of my all-time favorite chocolate treats is Chef Thomas Keller's chocolate bouchons from his Bouchon Bakery. 
I made them all the time when I had my culinary center. These small, brownie-like cakes are named for their shape, which resembles a cork, or bouchon in French. Decadently rich and chocolatey, they're baked with chocolate chips in the batter and dusted with confectioners' sugar.
Recently, I've been craving a way to incorporate my Sea Pantry ingredients into these delectable treats. And I think I've come up with the perfect ingredient: DULSE, a super snackable red seaweed. 
Rich in iodine and potassium, dulse packs an additional nutritional punch into the bouchons, as well as an irresistible hint of umami.
Plus, seaweed actively contributes to the health of our oceans and has the potential to sequester carbon, fight ocean acidification, and purify the water and support ocean ecosystems.
I can't help but wonder what Chef Keller would think of the addition of dulse to his bouchons–but I'm convinced it's pretty amazing. I hope you'll agree!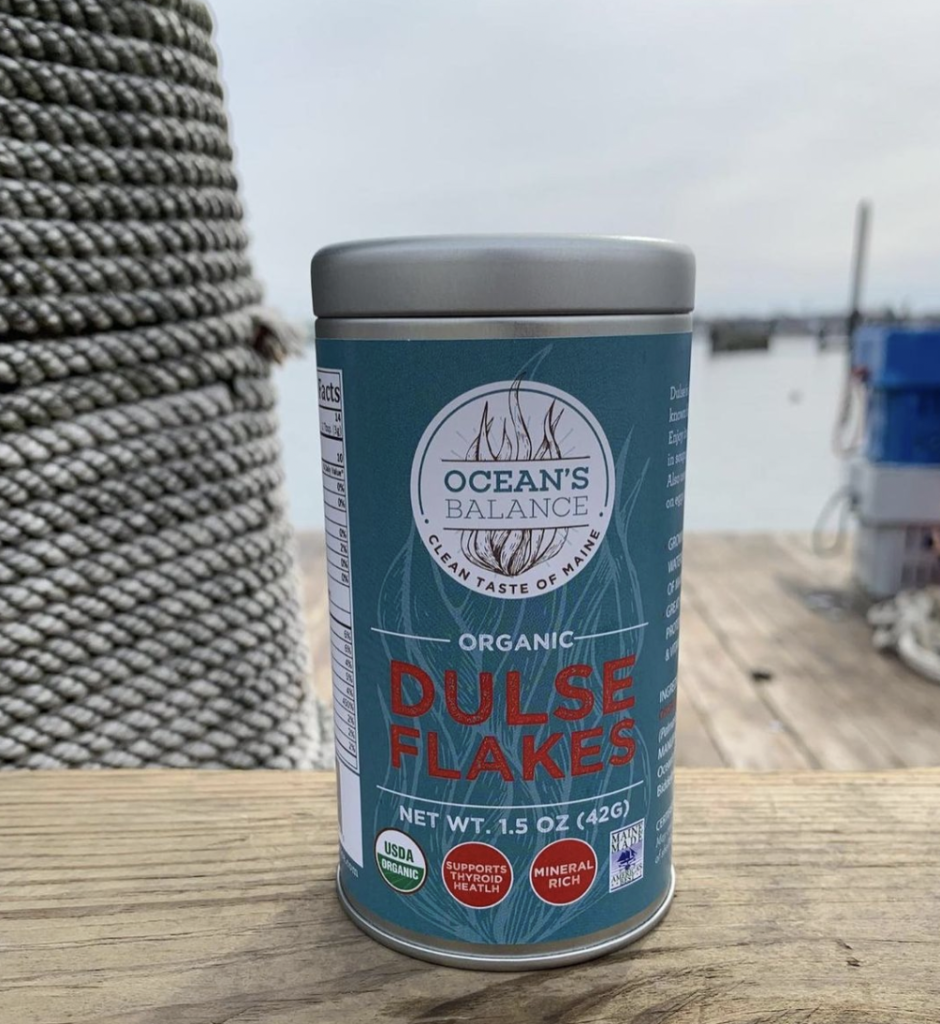 Makes 12
Butter and flour for the timbale molds
¾ cups all-purpose flour
1 cup unsweetened cocoa powder
1 teaspoon kosher salt
3 large eggs
1 cup dulse, hydrated and finely chopped, removing excess moisture (I like Ocean's Balance dulse)
1 ½ cups granulated sugar
3 tablespoons granulated sugar
½ teaspoon pure vanilla extract
24 tablespoons (1 ½ cups) unsalted butter
6 ounces semisweet chocolate
Confectioners' sugar, for dusting
Preheat the oven to 350 degrees F.
Butter and flour 12 timbale molds. (Bouchon Bakery uses 2-ounce Fleximolds and serves smaller bouchons. You can also use 3-ounce [2- to 2 1/2-inch diameter] timbale molds for larger cakes.) Set aside.
Sift the flour, cocoa powder, and salt into a bowl; set aside.
In a large bowl, mix together the eggs and sugar on medium speed for about 3 minutes, or until very pale in color. Mix in the vanilla and the dulse. On low speed, add about one-third of the dry ingredients, then one-third of the butter, and continue alternating with the remaining flour and butter. Add the chocolate and mix to combine. (The batter can be refrigerated for up to a day.)
Put the timbale molds on a baking sheet. Place the batter in a pastry bag without a tip and fill each mold about two-thirds full. Place in the oven and bake for 20 to 25 minutes. When the tops look shiny and set (like a brownie), test one cake with a toothpick: it should come out clean, but not dry (there may be some melted chocolate from the chopped chocolate). Transfer the bouchons to a cooling rack. After a couple of minutes, invert the timbale molds and let the bouchons cool upside down in the molds, then lift off the molds.
To serve, invert the bouchons and dust them with confectioners' sugar. Serve with ice cream if desired. (The bouchons are best eaten the day they are baked.)
Craving more delicious, chocolatey desserts enhanced by a superfood from the sea? Check out these sea kelp madeleines!