Passover has always been a holiday close to my heart. I love making my grandmother's matzo ball soup and enjoying my mother's roasted game hens with apricot matzo stuffing.
But one tradition that I swore I would never take on was making my grandmother's gefilte fish. Don't get me wrong, it was delicious!!!
For those of you who may not know, gefilte fish is a traditional Jewish recipe that's made during festive times like Passover and Rosh Hashanah. In fact, it is a must-have dish on the seder table. Traditionally made with carp or pike fish or even sucker fish blended with matzo meal, these fish cakes are then simmered in fish broth.
I used to take the bus with my grandmother to the Downtown fish market in Los Angeles to shop the fish there, which were considered the "trash fish" of the time. Inexpensive and robust in flavor, she would hand pick the whole fish, have it filleted, and then carry it home to grind it into a fish mush that smelled so badly that she had to open all of the windows of the house. No matter where we lived, she would hand carry these little fish balls, carefully placed in a bucket and surrounded by ice packs. Bringing enough for both nights of Passover, she'd also pack a beet horseradish that was spicy enough that it always brought my grandfather to tears.
Culturally, this is an important story in that there are many communities that need access to fish and seafood and would like to try species other than salmon and shrimp. The past teaches us SO much. If you seek out these types of recipes, you can find types of blue foods to discover and fall in love with. You may even shed a tear—I know that I did!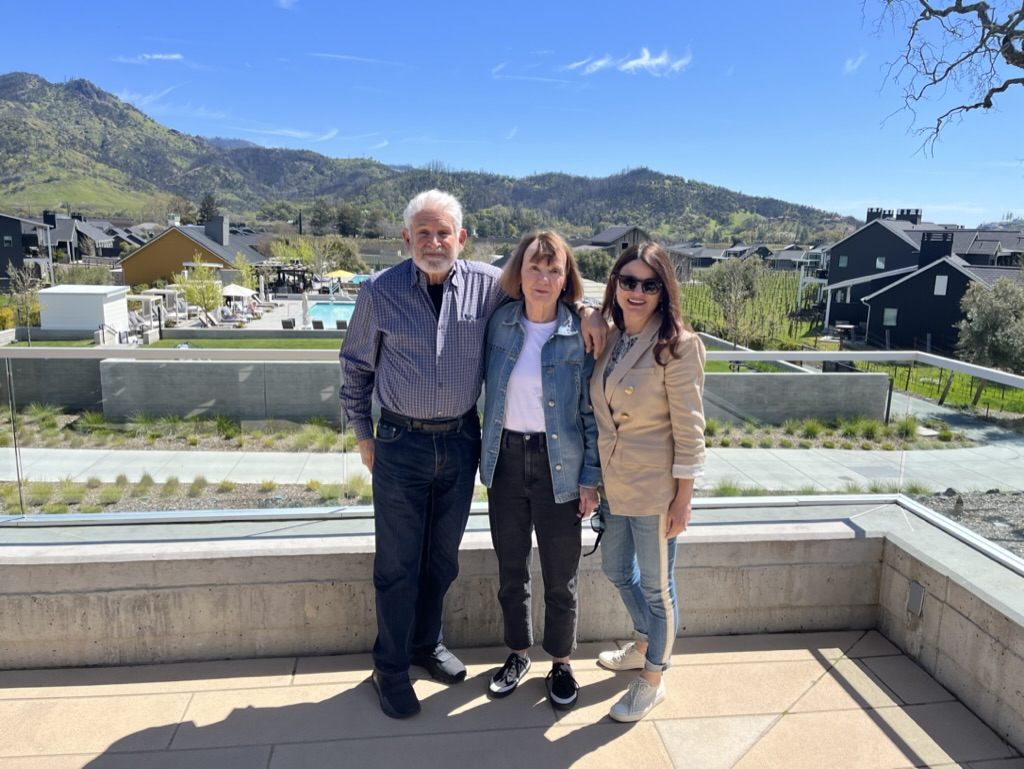 Ingredients
5 pounds whole fish such as sucker fish, carp, or pike, filleted and skinned (reserve head, bones, skin, and trimmings for stock)
4 quarts water
3 medium-size (8 ounces each) yellow onions, quartered, divided
4 medium (9 ounces total) carrots, quartered crosswise (16 pieces total), divided
3 medium (3 ounce total) celery stalks, halved crosswise
1 cup loosely-packed fresh flat-leaf parsley leaves, stems reserved, divided
2 fresh or dried bay leaves
1 tablespoon black peppercorns
3 large eggs, lightly beaten
1/4 cup (about 1 ½ ounces) matzo meal
¼ cup thinly sliced fresh chives, plus more for garnish
3 teaspoons kosher salt, plus more to taste
Beet horseradish
Directions
Cut fillets into 2-inch pieces. Attach a metal food grinder attachment with coarse grinding plate (8-millimeter) to a stand mixer. Position mixer bowl under attachment. Set mixer speed to medium-low, and grind fish. (Alternatively, pulse fish in a food processor, working in small batches, until finely chopped, about 8 pulses.) Cover ground fish in mixer bowl, and refrigerate while making the stock.
Place reserved whitefish head, bones, skin, and trimmings in a large stockpot. Add water, 2 of the quartered onions, half of the carrots, ½ cup of the parsley leaves and all of the stems, bay leaves, and peppercorns. Bring to a gentle boil over medium. Reduce heat to low and simmer until the stock is reduced by half, skimming the surface occasionally to remove and discard impurities, about 1 hour. Place a fine mesh strainer over a large heatproof bowl. Carefully pour fish stock through strainer into bowl; discard solids. Transfer stock to a 12-inch straight-sided skillet; season to taste with salt.
While stock is simmering, place 4 of the carrot pieces, remaining 1 quartered onion, and remaining ½ cup parsley leaves in a food processor. Pulse until finely chopped, 8 to 10 pulses, stopping to scrape down sides as needed. Add pulsed onion mixture, eggs, matzo meal, sliced chives, chopped dill, and salt to the ground fish; stir together using your hands until mixture comes together and is well-combined. Divide mixture evenly into 12 (4-ounce) balls; shape into oval patties about 4-inches long and 1½ to 2-inches thick. Place patties on a plate, and loosely cover with plastic wrap. Refrigerate until ready to use.
Add remaining 4 carrot pieces to strained fish stock in skillet. Bring to a simmer over low and adjust heat to maintain a temperature of 180°F. Working in about 3 batches, add fish patties to simmering stock and simmer, gently turning patties occasionally to ensure they don't stick to bottom of skillet, until patties are cooked through and a thermometer inserted into the thickest portion of patties registers 140°F, about 15 minutes per batch. Transfer cooked patties to a plate.
Remove carrot pieces from skillet; let stand until cool enough to handle, about 3 minutes. Thinly slice carrot pieces crosswise; add to plate with patties. Cover patties and carrots loosely with plastic wrap, and chill until cold, for at least 4 hours or up to 12 hours.
Top each patty with a few slices of carrot, and garnish with fresh dill fronds and chives. Serve gefilte fish cold with beet horseradish.
Want to try another of my family's recipes? Make a pot of my Gram's Slow Cooker Turkey Bean Soup!