I just had to jump on the butter board bandwagon…but with a Blue Foods spin!
If you haven't heard of a butter board, it's similar to a charcuterie board, BUT instead of cheese, the star is softened, spread-out butter mixed with salt, lemon, and other yummy toppings. 
Of course, I looked to my Sea Pantry for ingredients to build my butter board—kelp puree, seaweed salt, and smoked trout, like this Riverence Smoked Trout tinned by Fishwife. (You can also use any type of tinned fish—a smoked salmon or cod would be perfect too.)
Then came all of the other accoutrements—a Mission fig and olive tapenade, honey, micro-greens, and lemon zest, which adds brightness to the richness of the butter and fish.
Serve it all with crusty bread and make sure you got company—after all, what makes this dish and other butter boards so special is that it's all about coming to the table together as a community.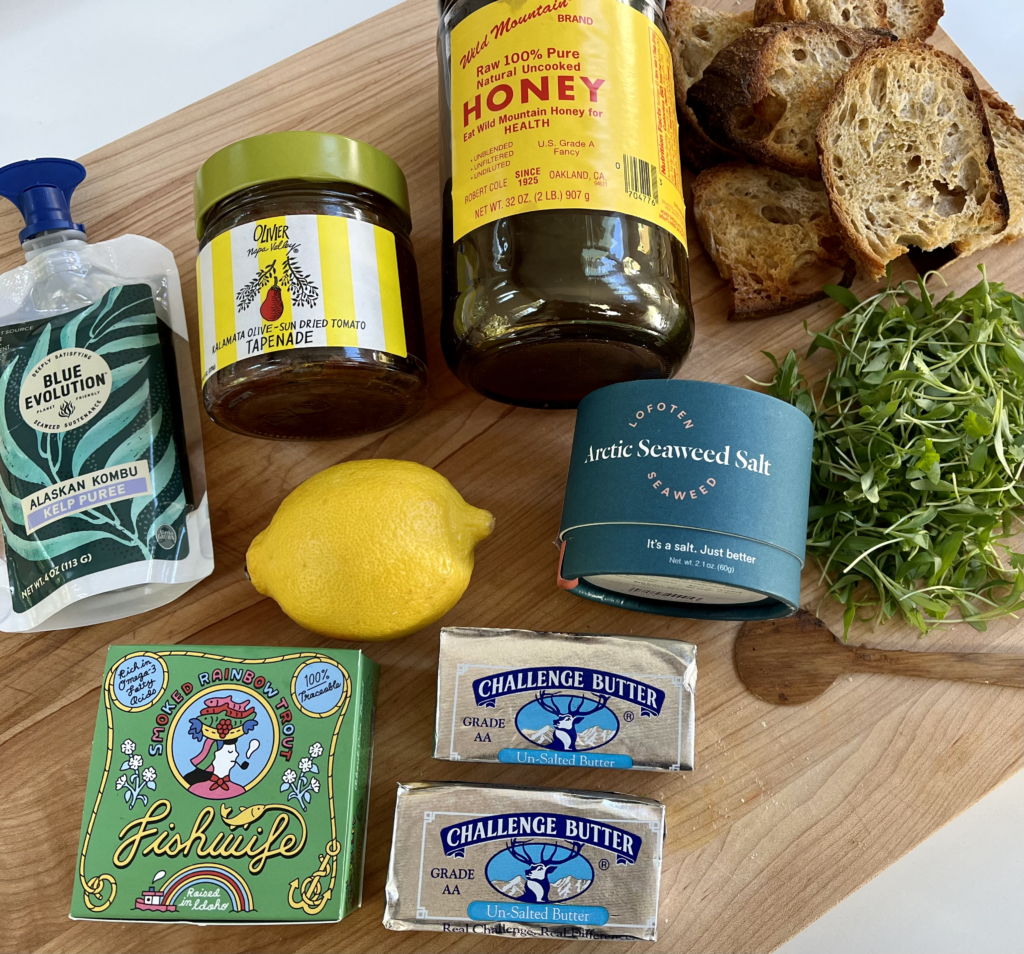 Serves 6
Spread cold, softened butter onto a wooden board. Drizzle with the kelp puree. Add dollops of the tapenade. Flake over the smoked trout. Sprinkle with sea salt. Drizzle with honey and add the lemon zest. Garnish with microgreens and serve with toasted bread or crackers!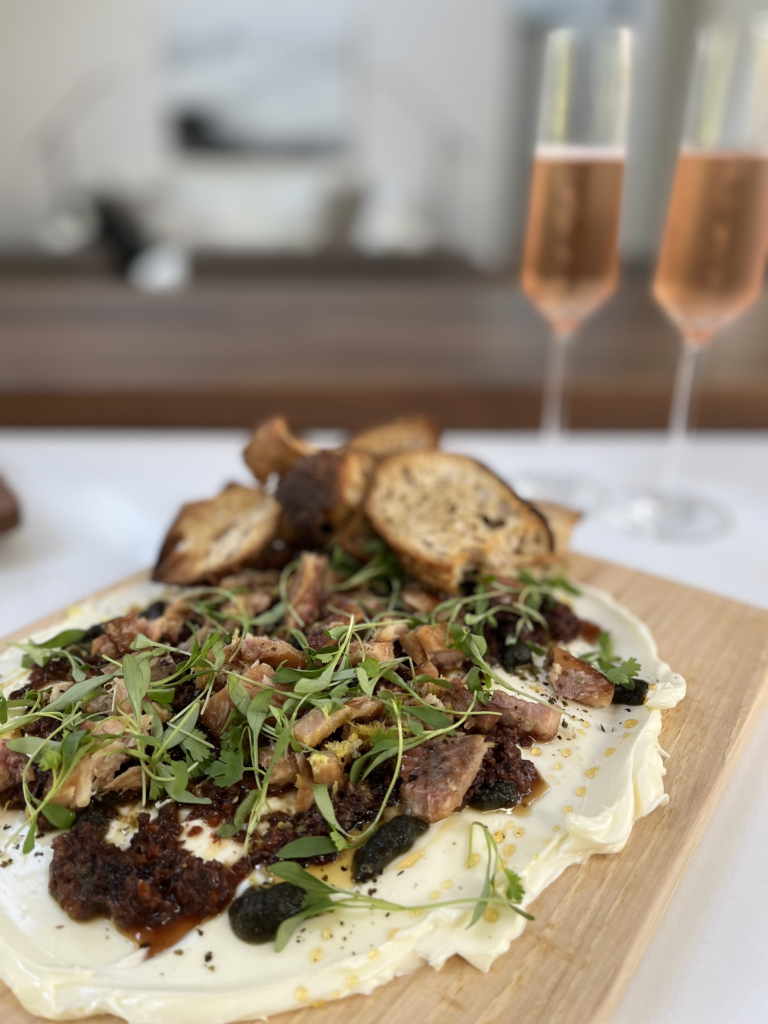 And if you loved this idea, you'll probably love my Sea Pantry spin on charcuterie—"seacuterie"!