These sliders have it ALL: juicy kelp burgers, irresistibly gooey Swiss cheese, soft sweet rolls with a savory butter drizzled over top.
But you might be thinking, "Hold up! Where do I get KELP burgers? And why should I try them?"
Let's start off with the WHY.
Think of kelp as the ocean's immune system. Kelp forests are the MOST important forest systems on our planet, as they provide us oxygen, clean our oceans, and create homes for countless ocean species (like adorable sea otters)!
And ocean-farmed kelp is a zero-input source that requires no fresh water, dry land, fertilizer, or feed to grow and harvest.
Essentially, it's a regenerative, ocean-friendly way to enjoy a burger, while nourishing your body with protein, omega-3s, essential vitamins such as Vitamin A and K, as well as minerals including Iodine, Iron, Folate, Calcium, Magnesium and Zinc.
Now, WHERE do you get kelp burgers?
There's a very cool company called AKUA that combines ocean-farmed kelp with other delicious ingredients like mushrooms, extra virgin olive oil, tomatoes, black beans, and quinoa to deliver a juicy and mouthwatering umami flavor.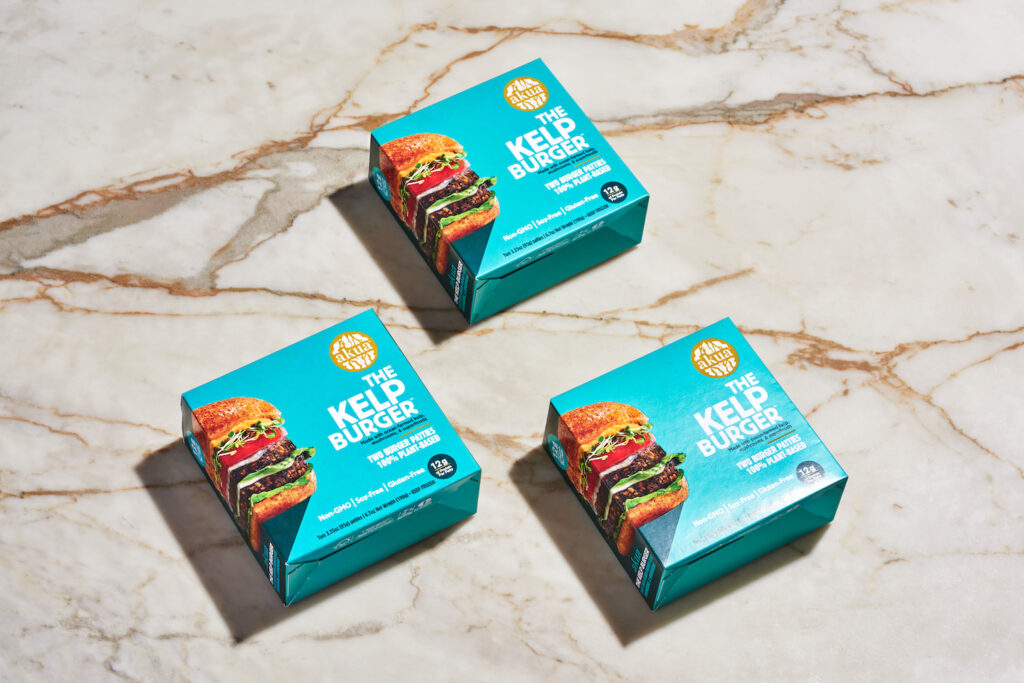 So make no mistake—this is true COMFORT FOOD, especially when served up in a sweet bun, baked with butter, and drizzled with poppy seeds. Simply delicious. 
In addition to dinner, they're perfect for lunch boxes, game-day spreads, picnics, and parties!
Makes 12
4 tablespoons unsalted butter
1 tablespoon Dijon mustard
1 teaspoon Worcestershire sauce
½ teaspoon onion powder
¼ teaspoon kosher salt
1 (12-ounce) package Parker House rolls or Hawaiian sweet rolls
Swiss cheese, sliced
12 Kelp Burgers (again, I love AKUA's burgers!)
1 teaspoon poppy seeds
Preheat the oven to 350 degrees F.
Melt the butter and add the mustard, Worcestershire sauce, onion powder, and salt.
Separate the rolls and place the bottom halves into a 9×13 inch baking dish. Arrange the Swiss cheese on the rolls. Add the kelp slider, arranging on each roll. Layer the remaining Swiss cheese over the burgers. Place the top half of the rolls over the cheese.
Brush with the seasoned butter and sprinkle with poppy seeds. Cover tightly with foil and place in the oven.
Bake until the cheese melts and the burgers are warmed through—about 30 minutes.
Uncover and bake until the rolls are lightly browned, 7 to 8 minutes.
Transfer to a cutting board, then cut into individual sliders with a serrated knife before serving.
I recommend enjoying them with a baby green salad dressed in balsamic vinaigrette!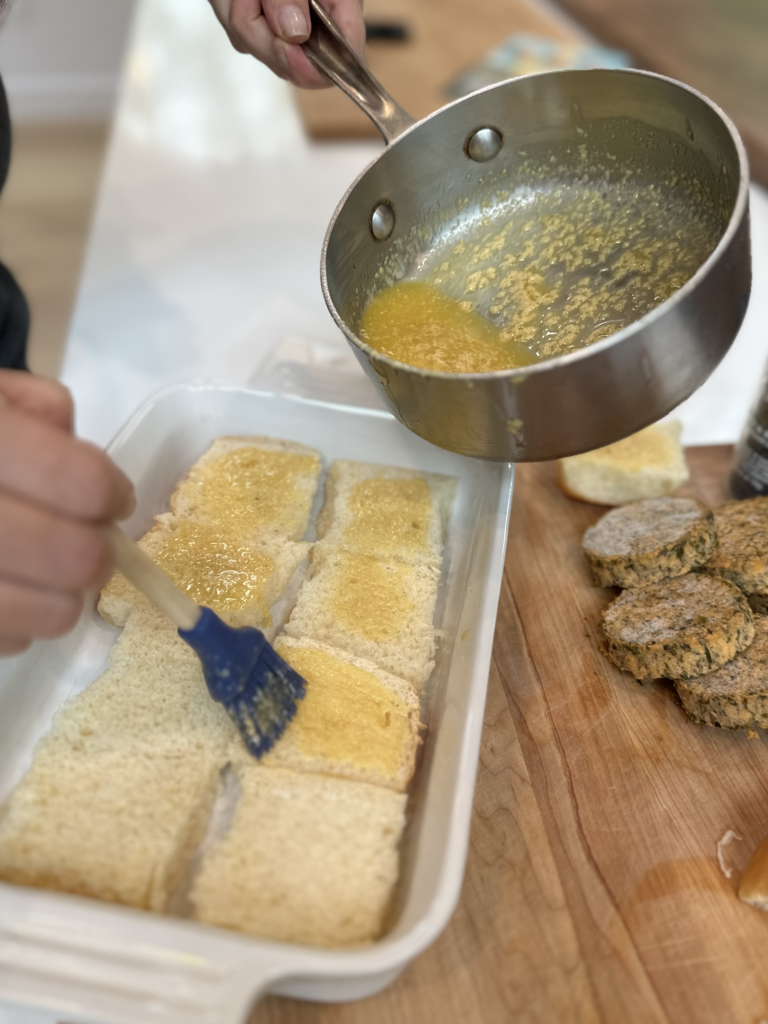 Want to continue the kelp party? Try this Tuscan Kelp Burger with Pesto Mayo!