Lobster rolls are a quintessential summer treat in the Northeast US.
These Hot Smoked Salmon Rolls with Capers and Mayo are inspired by those delicious sandwiches, but these can come straight from your Sea Pantry, making them perfect for any time of year!
The warm, toasty, buttered buns are the key to making this quick supper something special and indulgent. And if you can't find New England–style rolls, simply trim 1/4-inch from both sides of standard hot dog buns to remove the crust and expose more surface area.
The salmon that you choose can either be tinned, like the salmon from Wild Fish Cannery in Alaska, or a Hot Smoked Salmon that you find in the refrigerator section with the smoked salmon. Remember to always research where your fish comes from — Seafood Watch is an excellent resource for this. I made mine with Fishwife's new Smoked Salmon made with Kvaroy Arctic salmon.
Fishwife brines the salmon from this special 3rd generation family-owned water farm in the Arctic Circle in extra-virgin olive oil, natural sea salt, organic garlic salt, and organic brown sugar, and then smokes them in small batches over a mix of beech, maple, and birch wood. After that, the tins are hand-packed and canned by a family-run cannery on the central coast of Washington.
On another note, you can even turn to this recipe if you have leftovers from your salmon dinner. In this way, it's a great recipe to repurpose your fish and minimize food waste!
Makes 6 Servings
Ingredients:
8 ounces smoked salmon (I love Fishwife's Kvaroy Arctic Smoked Salmon), flaked into large chunks
1 celery stalk, finely chopped
2 tablespoon fresh lemon juice
1 tablespoon capers, drained and chopped
1 tablespoon Italian Parsley, stems removed and finely chopped
2–3 tablespoons mayonnaise
Kosher salt
Freshly ground black pepper
6 Brioche split-top hot dog buns
2 tablespoons unsalted butter, room temperature
Sliced avocado, arugula, and tomato, if desired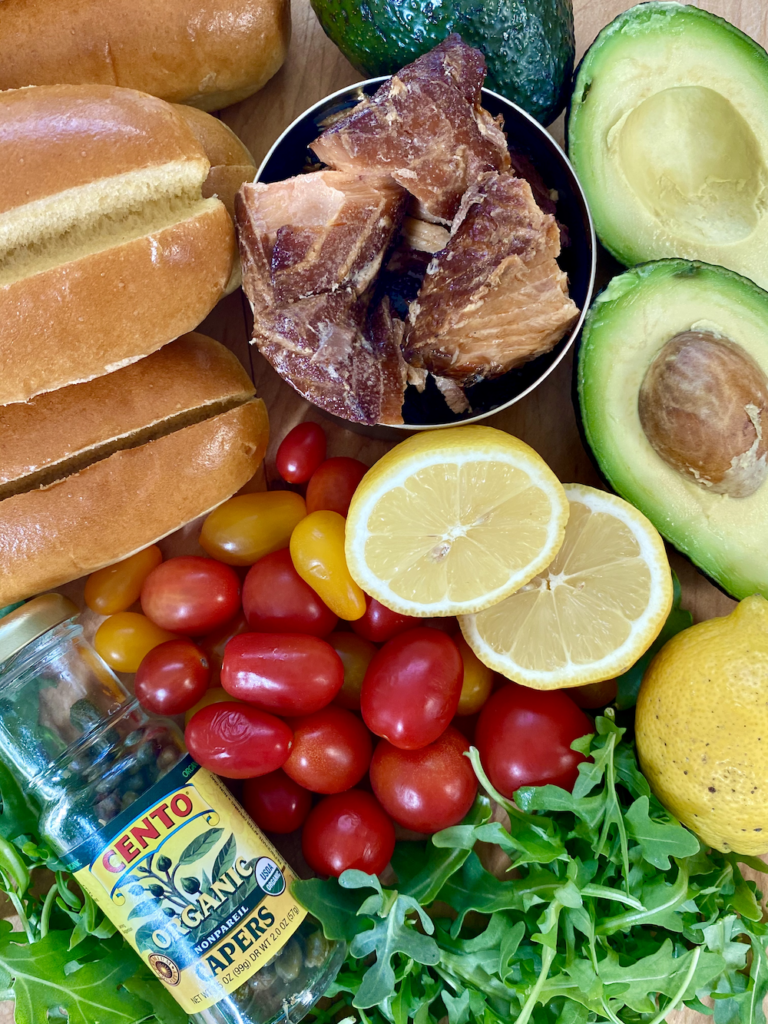 To Prepare:
In a medium bowl, combine the salmon, celery, lemon juice, capers, parsley, and 2 tablespoons mayonnaise. 
Season salmon mixture with salt and pepper, and add more mayonnaise, if desired. 
Heat a large skillet over medium heat. 
Spread flat sides of buns with butter. Cook buns until golden, about 2 minutes per side.
Fill buns with salmon mixture and garnish with avocado, arugula, and tomato slices.
Serve with a salad and kettle chips!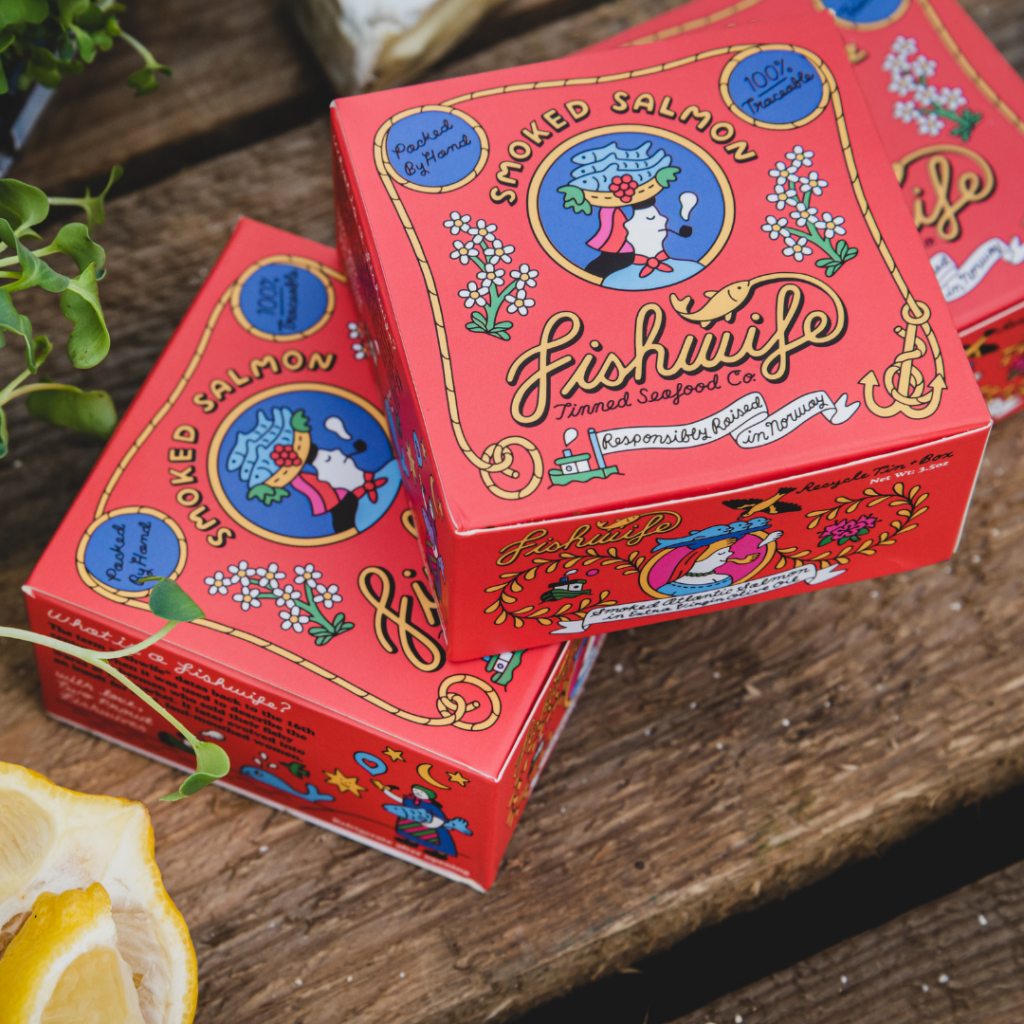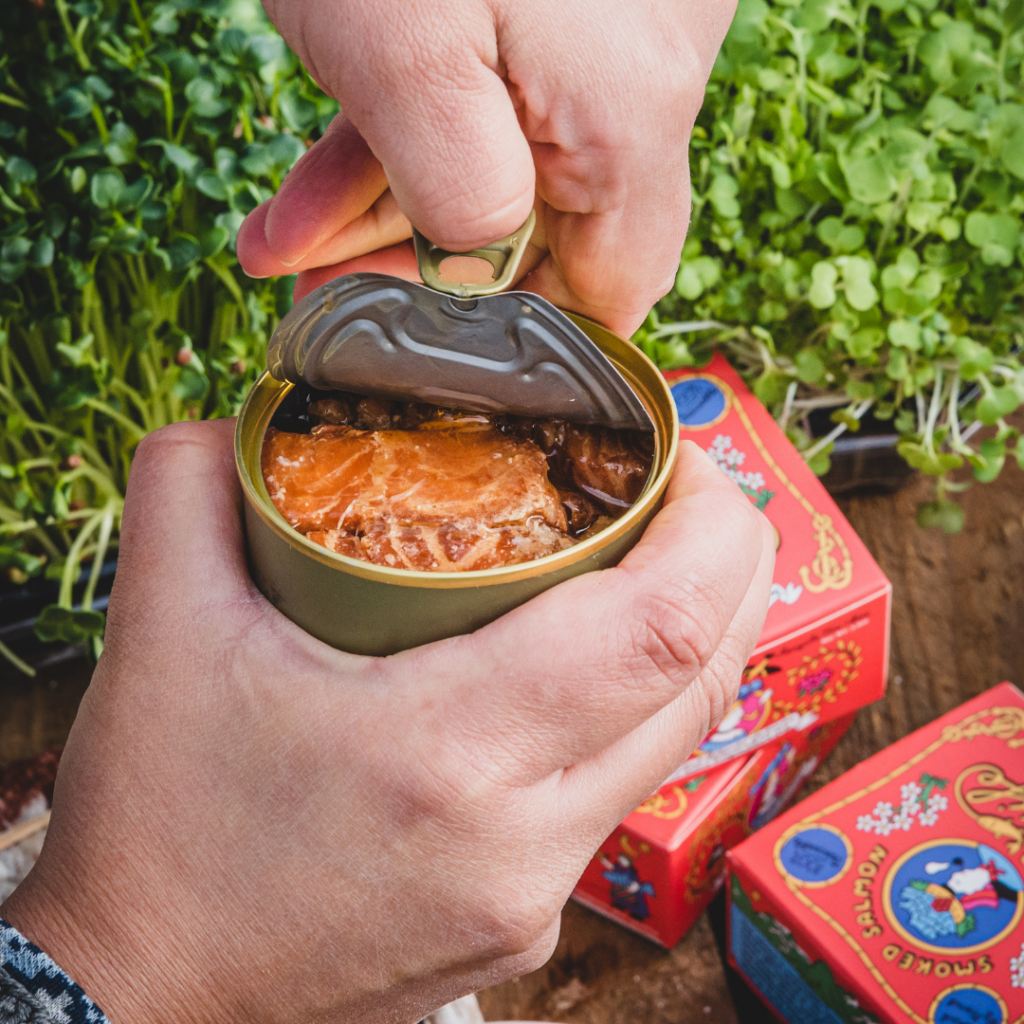 Want more seafood sandwich recipes? Try these Plant-Based Lobster Cake Sandwiches with Mustard Jalapeño Sauce!