I have just the most incredible memories of my time at Ballymaloe Cookery School in Southern Ireland. I loved everything from touching the fresh ingredients to the boat rides to meeting the fishers to buy their fresh, daily catch. 
For a taste of Ballymaloe and Ireland's fantastic seafood culture, make your own fish and crisps at home. When dipped and fried in a Guinness batter, it will truly whisk you to the Emerald Isle.
For the recipe, I'm using beautiful Alaskan Pacific Cod. Caught by heritage fishers with pots in the Bering Sea of Alaska – it's considered a "Best Choice."
What goes into being a sustainable fishery? These are effectively managed through strong regulations that evaluate groundfish stocks and fishing levels, reduce bycatch rates, and maintain partial or full observer coverage for most vessels!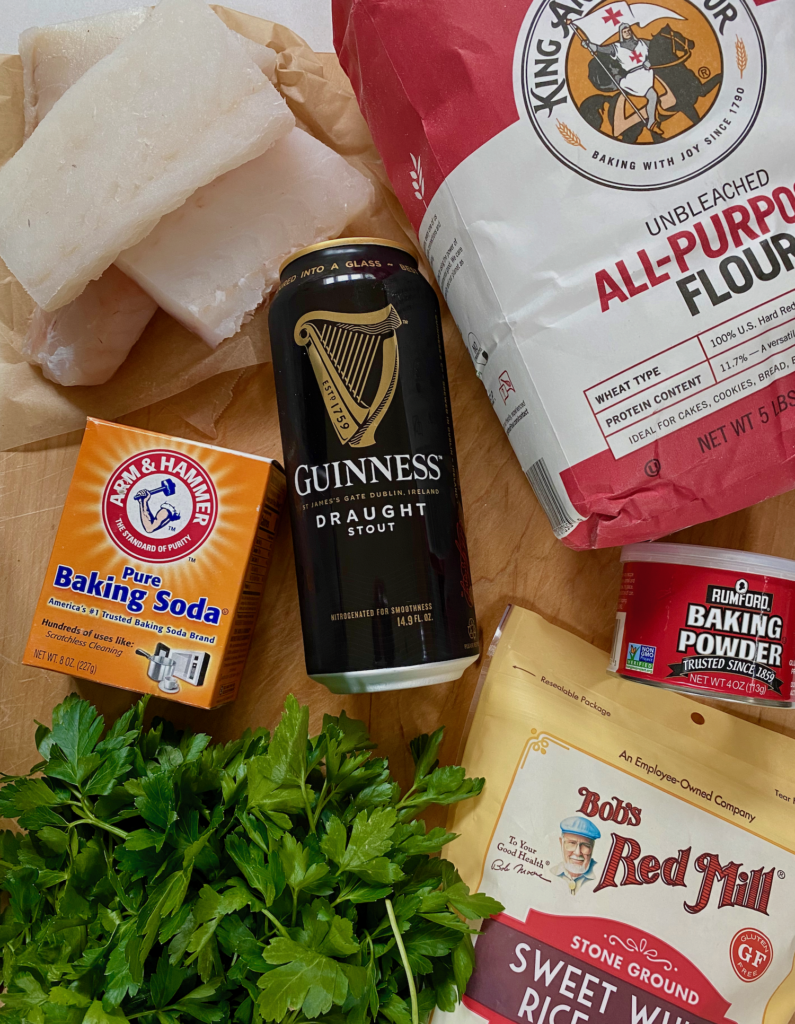 Serves 4
For the fish:
4 (six-ounce) pieces of boneless white fish, such as cod, haddock, etc., cut in half lengthwise into 8 strips
salt to taste
enough rice flour to lightly coat
For the batter:
1 cup all-purpose flour
1 teaspoon baking powder
½ teaspoon salt
2 tablespoons rice flour, or cornstarch or potato starch
1/4 teaspoon baking powder
about 1 cup lager-style beer, plus more as needed to adjust
To serve:
Chopped parsley
Cider vinegar
Tartar sauce, if desired
Salt and vinegar chips, if desired
Rinse the fish, place over a paper towel on a plate, and pat with a paper towel to dry. Coat the fish in rice flour. 
Combine all of the dry batter ingredients, mixing well. Pour in the beer, stirring well. Dip your fish into the batter, fry them until golden brown, and remove.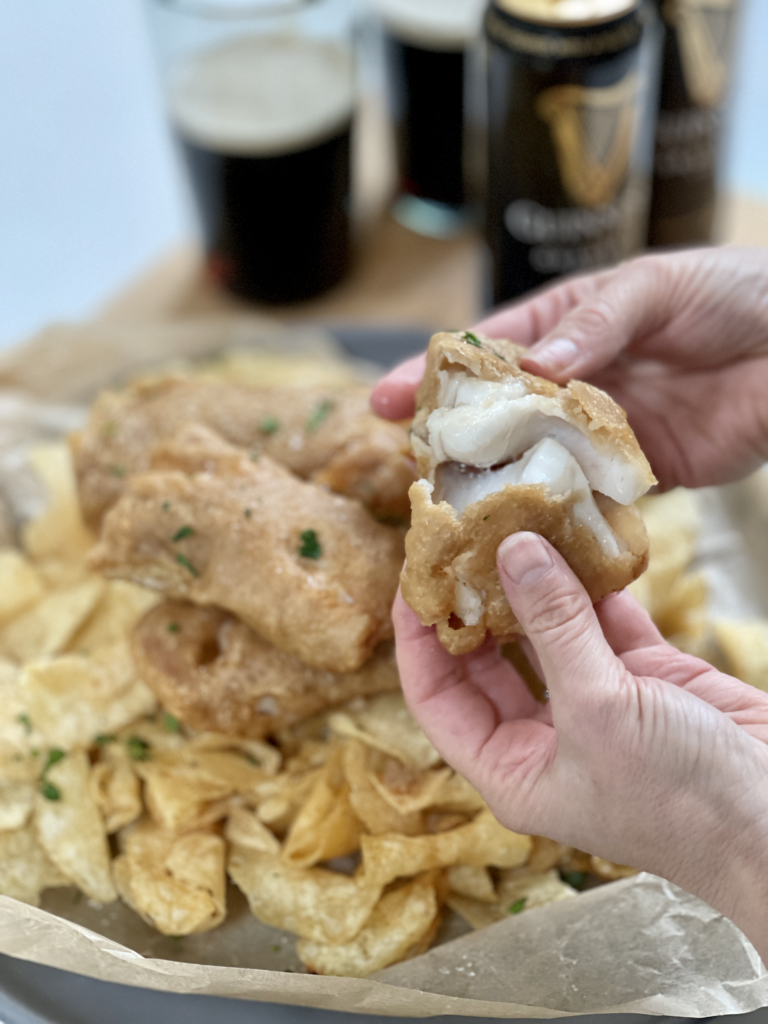 Serve with your favorite dips or toppings such as cider vinegar, tartar sauce, parsley, and some crips!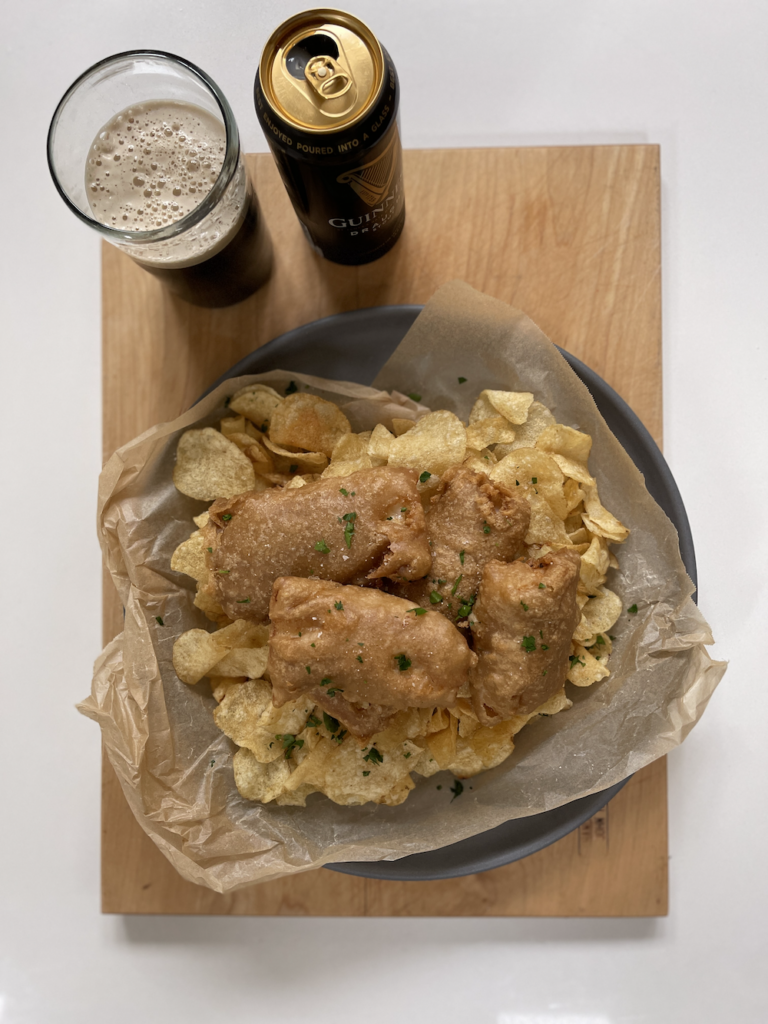 For another feel-good fish dish, try these Tuna Cakes with Curry Lime Mayo!