A Christmas Eve tradition in my family is cracking open stone crabs and enjoying them with a delicious mustard sauce – I'm already looking forward to having them again next year!
The Genus species name for stone crabs is pretty awesome: Menippe mercenaria. In Greek, menippe means "force or courage," and mercenaria translates to "something of value" in Latin.
Stone crabs are certainly valued by many for their spectacular taste, but it's important to look for ones that are sustainable. Florida Stone Crabs are on the "avoid" list due to overfishing in the region and the use of poor equipment, which endangers marine mammals and dolphins. It is important to know the source and confirm that they are doing it correctly. We always buy ours online from Joe's Stone Crab (they have sourced from the same area since the early 1900s, which has been managed very carefully), or you can find stone crabs at the seafood counter.
They're also a uniquely sustainable, renewable seafood resource, as crabs have the ability to regrow harvested claws! While both claws can be taken lawfully if each claw is of legal size, harvesting only one claw is preferable for the crab's protection and feeding ability. Fishermen generally pull the larger claw and return the crab to its ocean environment.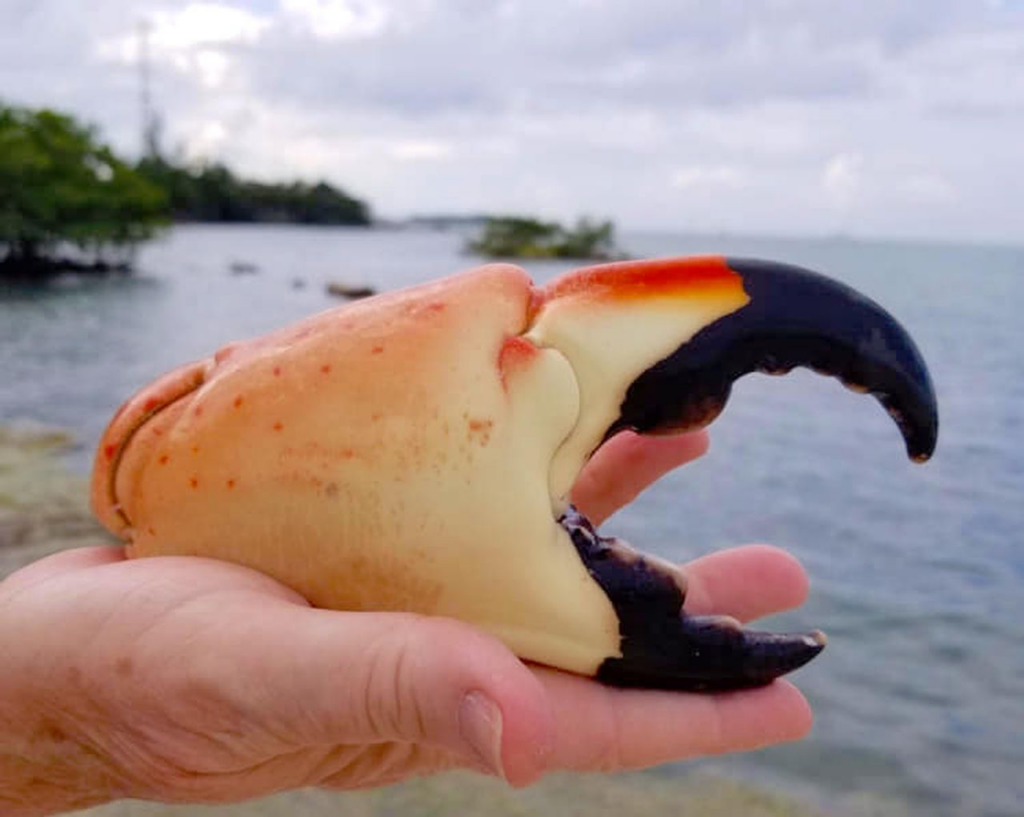 Our crab claws had little spots, but these are just bruises that the claw gets from sea urchin spines when they are cracking urchin shells to eat. The spots are fine, and the meat is never harmed or bruised.
I wanted to share my family's famous mustard sauce recipe, if you'd like to take up this Christmas Eve tradition or try it any other day of the year – it would be just as fantastic in the summertime.
1 tablespoon Colman's dry mustard, or more to taste
1 cup mayonnaise
2 teaspoons Worcestershire
1 teaspoon A-1 sauce
2 tablespoons light cream
salt
Place the mustard in a mixing bowl or the bowl of an electric mixer. Add the mayonnaise and beat for 1 minute.
2. Add the Worcestershire, A-1, cream, and a pinch of salt and beat until the mixture is well blended and creamy. If you'd like a little more mustardy bite, whisk in ½ teaspoon more dry mustard until well-blended. Chill the sauce, covered, until serving.
If you'd like more sauce options, you can also pair it with kelp pesto or good old melted butter with sea salt!